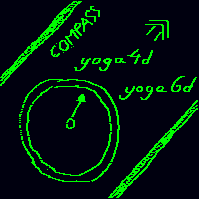 Click on image (or here) to goto pricelist
WHAT IS A STANDARD Y2000-COMPLIANT PC?
THE ENTIRE LISA PROGRAMMING LANGUAGE WITH OS IS AVAILABLE
WITH FULL OPEN SOURCE with yoga4d.com/cfdl.txt license.
Donations of money accepted to further these idealistic projects.
Click on compass on top to open up this site. Thank you.